WELCOME TO DRIVEZONE DRIVING SCHOOL!
Thank you for visiting our website and considering Drivezone as your driving school!
If you have any questions please do not hesitate to contact Ami our friendly receptionist on 02 4706 9318 or 0406 977 112.
We are always happy to take your call! Need driving lessons? Need Drivezone Driving School!

Uninterrupted Full 1 Hour Driving School Lessons in Auto or Manual
At Drivezone Driving School our driving instructors are approved to enter 3 hours in your logbook for each 1 hour lesson for a maximum of 10 lessons
BUY DRIVEZONE DRIVING SCHOOL'S TEN LESSON PACKAGE
AND SAVE $60 or go to our Prices page to see our other packages and our Pay As You Go Package Deals!
Drivezone Driving School has over 25 years experience teaching students to drive and covers Penrith, Richmond and Springwood Road and Maritime Sevices's and service surrounding suburbs. Our Driving School and our fully qualified Driving Instructors Dominic, Ami, Laurie and Colin are here to help you get your licence and are dedicated to making your lessons stress free and fun.
Drivezone Driving School Instructors are members of the Australian Driver Trainer Association and all have current Working with Children Check Certificates so you can be sure you are safe whilst on your lesson and reassured knowing your driving instructor has meet all the Road and Maritime Services legal requirements and Police Checks. Drivezone Driving School runs a fully staffed booking and enquiries office. Our driving instructors do not take bookings or enquiries in their cars. All calls are taken at our office making your lesson a genuine 1 hour driving lesson. Your son, daughter or yourself will not be interrupted during their driving lessons.
Here at Drivezone Driving School, our structured driving lessons are based on quality as well as value for money. On your first driving lesson, your driving instructor will conduct an driving evaluation, find out where you are up to in your driving and then tailor your future lessons to suit you and your driving needs. All duty of care is taken to provide a safe and stress free driving lesson. Our drivers offer a mobile services and will pick you up from home, a station close by to home, school or work for your convenience.
Here at Drivezone Driving School we provide lessons for school, university and TAFE students as well as lessons for adults who want to get on the road. We also prepare Seniors for their Old Age Assessor Tests and give refresher lessons to help already licensed drivers to build up their confidence.
Each student will be evaluated against their current individual driving skills and their lessons tailored to suit their driving ability accordingly. We cater for nervous and anxious students as well as mature students. Your Drivezone Driving School Instructor will sit down with you and plan your lessons around your current driving ability. We understand that each student has different learning styles, personalities and ability levels with different driving skills.
Drivezone Driving School provides single lesson prices and package deals to help you save money which is outlined on our Prices Page.
Our vehicles are all dual-controlled and kept to the manufacturers servings standards.
On our Testimonial Page there is many happy customers reviews for you to read.
Click here for a guide to the NSW RMS Ps Driving Test 
Here at Drivezone Driving School we take pride in helping you reach your driving goals.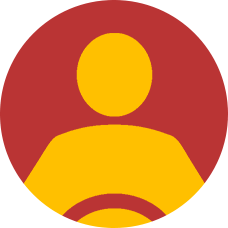 Professional Drivers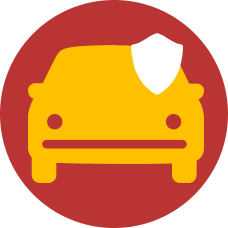 Safe Driving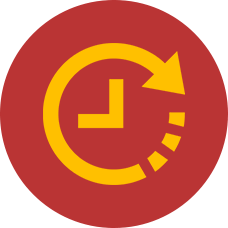 Fast Lessons
Why Choose Us?
Learning with Drivezone Driving School means you are set up with the life skills and confidence to be safe and responsible member of the driving community. To us, driving lessons should not be based on the price but on the skills you will take away with you at the end of every driving lesson and after achieving a pass result on your P's test.
Over 25 years Experience in the driving instructor industry
Fluent English speaking driving instructors
Current Working with Children Checks
Current Police Checks
Dual Control Vehicles
Fully Insured
Auto & Manual vehicles
Senior Driver lessons
RMS Accredited Driving Instructors
Weekend and after hours driving lessons
Female and Male Driving Instructors
Local Driving Instructors
Driving Lesson Package Deals Available
Overseas Licence Conversions
Driving lessons tailored for nervous or anxious students
Suspended Licence Lessons
Refresher Driving Lessons
Structured Lessons with Drivezone Lesson Record Card provided
Driving Test Package available
Provider of driving lessons for Government and private employment agencies
Client Testimonials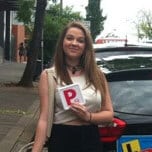 "Such a great school! Felt confident and excited to go for my Ps! Dom my Drivezone Driving Instructor helped me with my nerves on the day and it was a great experience! Love how much confidence Dom gave me. He taught me so much more than what I thought I had to know. I love Drivezone Driving School and would recommend it to all!"
Sarah Perry, Glenmore Park Penrith.
About Drivezone Driving School
Dominic, the owner of Drivezone Driving School, has 25 years experience in driving instructing. He started his career at Ltrent in 1994 firstly as a driving instructor and then went onto train new driving instructors.
Drivezone Driving School deals with the Springwood, Richmond, Penrith, RMS's and caters for all Learner Drivers in the surrounding areas.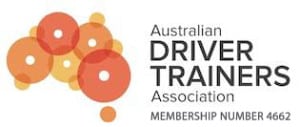 Why Choose Drivezone Driving School?
Upon receiving your enquiry in our offices, our Drivezone receptionist will take down your details and organise one of our Drivezone Driving Instructors to come to your location and pick you up for your lesson.
At the beginning of the lesson they will quickly fill out any required RMS paperwork. The lesson is then conducted depending on and tailored to suit your skill level. You may be a total beginner or someone who just needs their already established skills polished up for the driving test. We have a Package deals to suit each and every scenario.
At the end off the lesson our Drivezone Driving Instructor will give you a personalised student record card  showing you at what level and topic you are up to. This record card you keep and bring back with you to your next driving lesson. They will then write out an individual Drivezone Driving School Lesson Planner outlining and explaining to you which topics will be taught on the next Driving Lesson and then they will organise your next Driving Lesson with you directly. This system using a Drivezone Driving School Record card and Lesson Planner will save you time which means it will also save you money.