Drivezone Driving School Testimonials
Read our many happy customers' testimonials and their thoughts on their Drivezone Driving School experience or go to our Google Business Reviews where we have over 200 5 star reviews!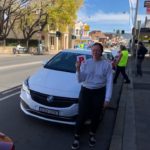 Helped me so much with my confidence after months of not driving, can't suggest Dom and Drivezone enough!
Rhiannon Moore, Emu Plains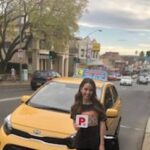 Ami was incredible from start to finish. Extremely patient while willing to correct me when I was doing wrong. She was great at helping me wrap my head around what to do behind the wheel to keep myself and others around me safe especially while just starting out. I couldn't recommend her more. Fantastic service!
Alyshia Denten, South Penrith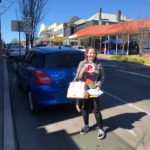 Thanks to Dom for helping me get my Ps first go!
Caitlin Stevens, Glenmore Park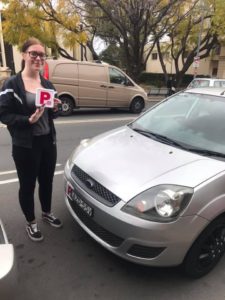 My daughter Anna went through Drivezone Driving School and had Ami as her instructor and she passed fist go! Ami helped her build her confidence when she first got her L's to preparing her for her P test! Thank you!
Mel Costello, Cranebrook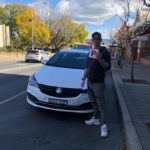 Very happy with my instructor Dom at Drivezone; I highly recommend.
Daniel, Penrith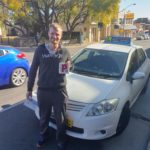 Passed my driving test today with assistance from Laurie. Highly recommend him as an instructor and drive zone as a driving school.
Daniel S, Werrington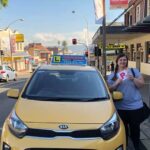 Thank you Dom for all you lessons. Still can't believe I passed first go. Would highly recommend Drivezone for lessons.
Jessica Butt, Penrith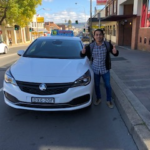 Hi my name is Ben. I had a driving test recently with Dominic; excellent person and I passed the test at first go! I am so happy with my instructor! very recommended!
Benny, Penrith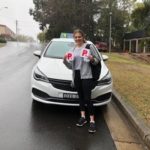 Amazing experience! With only having 5 lessons and not being too confident prior, Dominic enhanced all of my skills and taught me so many new things. Couldn't have done it without Drivezone!
Imogen Taylor, Leonay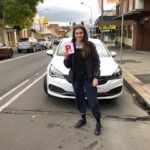 Did driving lessons with this company, great tips and would recommend!!
Kaylee Avery, Glenmore Park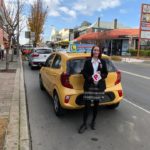 Amazing place to go!! I got my Ps on the first go!
Brooke Robson, Glenmore Park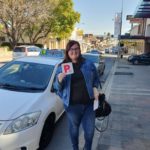 An amazing group! Laurie was amazing! I passed my test 100% and couldn't of done it with out him!
Tanya Jade, Penrith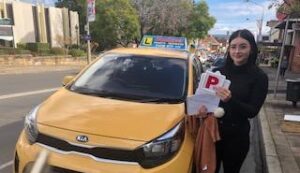 Drivezone Penrith are amazing and the reason I have my P's today. I had Ami as an instructor and she is so patient, helpful and easy to talk to and ask questions. Would recommend to anyone that is learning to drive and hoping to go to their P plates. Thank you so much! 🙂
Gemma Will, Penrith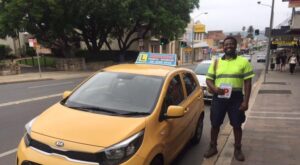 Thorough and patient until you get it ! Thank you Dom and Drivezone Driving School! 
Chinenye Okeke, Penrith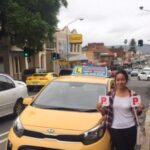 Got my license first go! Thank you so much for the lessons and the knowledge! Learnt so much and I am one happy customer! Highly recommend Dom and Drivezone Driving School Penrith! Thanks guys!
Ruth Apelu, Penrith
I was taught by Dom, who was a fantastic teacher, always remembered what I wasn't good at and made sure that I learnt and improved on them until I could never forget them, gives great detail on every single road rule and always gave me verbal questions about road rules etc. For me to answer to ensure I knew them. For someone who knew almost nothing about being on the road to getting my licence on the first attempt I couldn't have asked for a more firm but nice driving instructor. I would recommend this driving school to anyone who is nervous getting onto the road or scared to drive in general. Thank you Drivezone Driving School!
Mason Jones, Penrith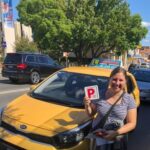 Excellent instructors! Very patient and knowledgeable. Totally worth the money for lessons!
Crystal Russell, Penrith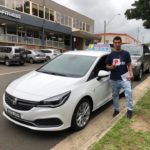 I highly recommend Drivezone Driving School and Dom! I just passed first try! Thank you so much Dom and Drivezone Driving School! They are so professional!
Medi Jan, Springwood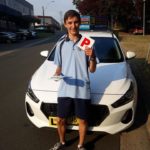 Colin was fantastic! I really recommend Colin and Drivezone Driving School!
Marley Blancato, Blaxland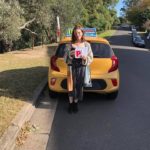 I would 100 % recommend Dom and Drivezone Driving School! I passed my licence first time and learnt so much! I couldn't have done it otherwise!
Sinead Winn, Springwood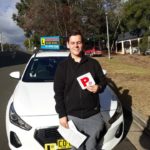 Colin was a great and informative instructor! Highly recommend Colin and Drivezone Driving School!
Anghus Adams, Springwood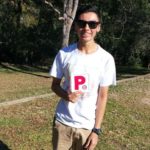 Just wanted to thank you very much for the time Colin spent giving me the confidence to drive safely and well. Today I passed my Ps on my first attempt! Thanks again!
Daniel Cheung, Springwood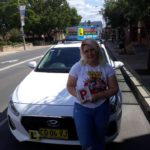 Very professional and patient teaching for a manual car!
Jacqueline McIntyre, Penrith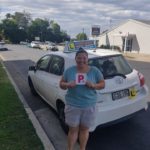 Drivezone driving school was so, so helpful.
Tahlia Kingcott, Windsor