About Us; Drivezone Driving School
Dominic, the owner of Drivezone Driving School, has over 25 years experience in driving instructing.
He started his career at Ltrent in 1994 firstly as a driving instructor and then went onto train new driving instructors.
Drivezone Driving School deals with Penrith RMS and Penrith Mobile Testing Centre at William Howell Oval Penrith and Springwood RMS and caters for all Learner Drivers in the surrounding areas.
We conduct auto driving lessons in Penrith and Penrith's surrounding suburbs and the Lower Blue Mountains up to Warrimoo only.
Our vehicles are current models, come in auto only, have dual controls, are air conditioned and maintained to the highest of standards.
Drivezone driving instructors give you their total attention and a full one hour lesson.
When learning with Drivezone Driving School each student receives an individual record card, outlining their progress and driving levels enabling the instructor to tailor a lesson planner suited to each individuals driving skills and needs.
At Drivezone Driving School, we know all the test routes and difficult parts of the RMS test. Also all Drivezone driving instructors have a good relationship with RMS examiners, understanding the high standards of driving that must be achieved for a student to pass their P's test.
Learning with Drivezone Driving School means you are set up with the life skills and confidence to be safe and responsible member of the driving community.
To us, driving lessons should not be based on the price but on the skills you will take away with you at the end of every lesson and after achieving a pass result on your P's test.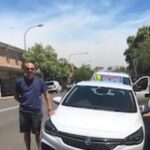 Working with Children Check Number: WWC1058937E
Has had 25 years experience in the industry
Takes personal pride in helping each student achieve their license and ensuring they leave our school with the knowledge and skills to become a safe member of the driving community.
Ensures that each student is treated by each instructor as if they are their own son or daughter
is a car enthusiast, loves watching 'footy' and is a Panthers supporter
loves the beach & spending time with friends & family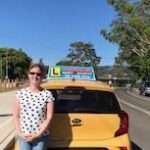 Working With Children Check Number: WWC1449522E
has 10 years experience in secretarial, administration, reception and driving instructor industry.
enjoys spending time with family and friends
enjoys writing, watching movies and reading a good novel