Blue Mountains Auto Driving School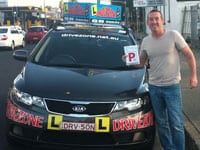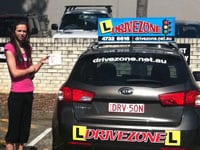 Uninterrupted Full 1 Hour AUTO ONLY Driving Lessons in the
Lower Blue Mountains Driving School Lapstone to Warrimoo in auto only.
Drivezone's Blue Mountains Driving School runs a fully staffed bookings office. Our driving instructors do not take bookings or inquiries in their cars. All calls are taken at our office making your lesson a genuine one hour Auto driving lesson.
Your son, daughter or yourself will not be interrupted during their Auto driving lesson.
We offer Driving Lessons throughout the Lower Blue Mountains area here at Drivezone Blue Mountains Driving School.

Why Choose us:
Over 25 years Experience in the industry
Dual Control Auto Vehicles
Fully Insured
Flat fee
RMS Accredited Driving Instructors
Weekday and after hours lessons
Local Auto Driving Instructors
Auto Package Deals Available
Learning with Drivezone means you are set up with the life skills and confidence to be safe and responsible driver. To us, driving lessons should not be based on the price but on the skills you will take away with you at the end of every lesson and after achieving a pass result on your P's test. Here at Drivezone Blue Mountains Driving School our dedicated Drivezone Blue Mountains driving instructors make sure you have the skills not just to pass the test first time but to be a safe member of the driving community for life. Our driving instructors ensure your complete safety upon every lesson and dedicate their time to make sure your are learning the right way first time.
Call Drivezone Blue Mountains Auto Driving School today and we can help you get your licence and get you driving.
We cover the below areas –
Lower  Mountains Suburbs 
Lapstone, Glenbrook, Blaxland, Blaxland East, Warrimoo, Mount Riverview.
Lower Blue Mountains suburbs Lapstone to Warrimoo only in Auto Driving Lessons.
Operating Hours:
Monday to Friday: 7am to 5pm in auto only
Saturday: Closed
Sunday: Closed
Public Holidays: Closed
Terms and Conditions
Monday to Friday Week Day Lessons
A full 24 hours notice must be given for cancellations of lessons or a cancellation fee of $35 will be charged.
A lesson rebook can not occur until the cancellation fee of $35 is paid in full to the driver or the office.
If no notice at all is given and the driver arrives to the driving lesson appointment and the lesson does not go ahead regardless of the reason given, a full charge of the entire lesson will be charged of $75.
Driving Tests
For Non Existing Students who are just hiring the car for the driving test package must pay for the package in full up front in order to confirm their booking. 7 days notice must be given for cancelling a driving test or a cancellation fee of $95 will be charged.