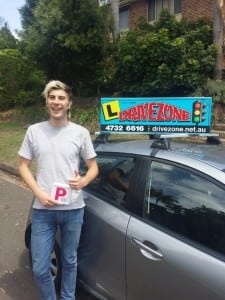 Unfortunately Drivezone Driving School no longer covers Richmond RMS or Richmond and Windsor suburbs.
Drivezone only covers Penrith RMS and Penrith Suburbs and Springwood RMS and Lower Blue Mountains Suburbs up to Faulconbridge.
Learning to Drive in Hawkesbury Richmond Windsor
At Drivezone Driving School, students do not need any previous experience when learning to drive in Hawkesbury Richmond Windsor areas.
Through the help of experienced instructors they will be taught how to become safe drivers.
Each hour spent with a Drivezone instructor counts for three log book hours.
Students can get their drivers licence even faster.
First Lesson Procedure
Upon the first lesson you will be picked up at your desired pick up point. Your DriveZone Driving Instructor will then drive you to a quiet location close by.
They will fill out the required RMS paperwork and then ask you to drive whilst completing a tailored personalised evaluation of your driving.
This ensures all lessons are structured to suit your driving level and that no lessons are wasted.
At the end of the lesson you will be ensured a personal DriveZone Record card showing your personal level skill.
You will also be rebooked at the end of the your lesson for any future driving lessons with your DriveZone Driving Instructor directly so that you are on the road with your Ps licence as soon as possible.
BUY DRIVEZONE DRIVING SCHOOL'S TEN LESSON PACKAGE
AND SAVE $60!
Learning to drive in the Hawkesbury Richmond Windsor areas with DriveZone Driving School:
Automatic and manual vehicles for driving lessons in the Hawkesbury/Richmond/Windsor area and suburbs
1 hour lesson = 3 hours log book
Driving lessons compliant with the current NSW Richmond, Windsor & Hawkesbury RMS driving test
Knowledge of all the local Richmond & Windsor Hawkesbury RMS routes
Current Working with Children Checks and Police Checks
Fluent English speaking local driving instructors
Driving Test Package available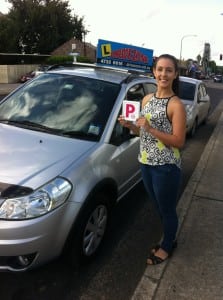 Convenient Driving Lessons 
Our Driving instructors in Hawkesbury, Richmond & Windsor come to students on weekends and after-hours.
This ensures you can take driving lessons in the Hawkesbury while studying or working.
Fleet of Student Driving Cars
The fleet of dual control vehicles are modern, safe and fully insured.
Students can also choose between automatic or manual vehicles with Drivezone Driving school when learning to driving in Hawkesbury Richmond Windsor locations.
Over 25 Years of Driving Experience
Drivezone's driving school include some of the most experienced driving instructors when learning to drive in Hawkesbury Richmond Windsor locations.
Our local driving instructors have a solid knowledge of the test areas, and can assess students' performance against the Roads and Maritime Services test criteria.
Local Driving Instructors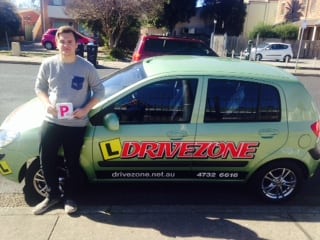 When learning to drive in Hawkesbury Richmond Windsor locations our Drivezone Driving instructors are well-versed on the most difficult portions of the driving test.
They can help students navigate these parts of the test with ease.
Our driving instructors' are trained assessors and will provide students with report cards on their performance so they can track their performance.
Click here for our Testimonial from all of our happy customers!