Drivezone Driving school Automatic and Manual Vehicle Driving Lessons
Here at Drivezone Driving School our fleet consists of , Kia Rios, Kia Picantos, Hyundai 130, Toyota Corolla, Mazda 3 and Mazda 2. All cars are late models, have dual controls, have air conditioning and kept to Roads and Maritime Services standards.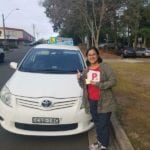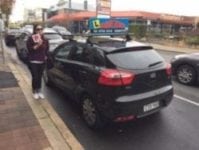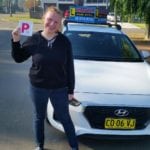 We have female and male instructors here as part of our Drivezone Driving School Fleet.
Our Driving Instructors cover the Penrith, Richmond and Springwood Roads and Maritime Services, each area having a driving instructor that is local to that area with a vast knowledge of the driving tests in those areas.
The dual controls in our vehicles work simultaneously with master brake and or clutch fitted standard with the vehicle meaning we have total control of you and the car with you at all times and can see especially in a manual vehicle that the pedals are being used correctly this ensuring you are being taught the right techniques straight from the start. They are connected together via a cable which means we can brake, accelerate or change gears from the left seat if ever needed.
For any student who would like to learn to drive a manual Drivezone Driving School has a full time manual driving instructor, Colin who has been teaching students to drive manual vehicle for over 20 years. He has a brand new Hyundai i30. He can teach students from a beginner who has never driven to anyone who would like to convert from driving an automatic to driving a manual car.
For people wishing to conduct automatic driving lessons in the Penrith Area, Drivezone Driving School has 3 automatic driving instructors available from Monday to Friday 7am to 6pm and Saturdays 7am to 1.30pm.
To book a driving lesson with one of our expert driving instructors here at Drivezone Driving School contact our friendly receptionist Ami on 02 4706 9318 or 0406 977 112.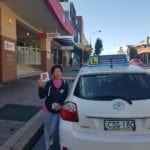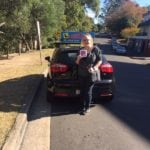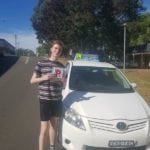 Posted on Aug 19, 2014 by DriveZone in Blog, Driving School
---
---