Drivezone Driving School Driving Test Day Checklist
Drivezone Driving School has local driving instructors who cater for Penrith, Richmond and Springwood Roads and Maritime Services
The below checklist is for all Roads and Maritime Services:
Make sure you have passed your Hazard Perception Test
Prior to your test date make sure your logbook is fully completed and all topics are signed and dated noting entries such "ditto marks" or ticks will not be accepted and any driving entries recorded greater than 2 hours continuous driving will have 15 minutes deducted from the total hours.
Upon arriving at the RMS park your vehicle in the allocated parking spots for driving test vehicles 15 minutes prior to your driving test time.
Fill out a licence application form.
Upon entering the RMS building look out and approach the driving test counters and present your filled out paperwork including your licence application form, logbook and licence, placing your Learners Licence between the front page and first page of your logbook.
Once your paperwork has been checked over by RMS staff take a seat and wait for your name to called up at the appropriate test time.
Here at Drivezone Driving School if you have lessons with us and use our vehicle for the driving test our driving instructors will go through the above with you prior to your test, will check your log book to make sure it is filled out correctly and will be accepted by the RMS on the day of your test. Your Drivezone driving instructor will also go through each of the above steps with you on your driving test day ensuring your driving test experience is stress free and easy so all you have to concentrate on is passing your Provisional 1  driving test and obtaining your Provisional 1 drivers licence!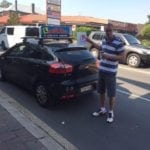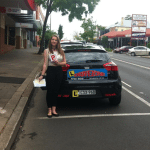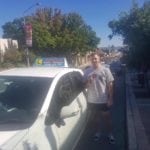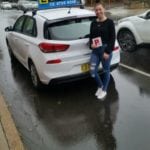 To make a booking with one of our local Drivezone driving instructors in the Penrith, Richmond and Springwood Blue Mountains areas or if you have any queries call our friendly receptionist Ami on 02 4706 9318 or 0406 977 112 or email us at admin@webserver/drivezone
Posted on Jul 29, 2014 by DriveZone in Blog, Driving School
---
---